A client launched a Support Services program created to assist patients in the ALS community currently prescribed to the client's drug. They were in need of a full brand identity scoping from a logo, brand guidelines, and execution of materials that felt cohesive with their corporate branding, and yet recognizable as its own entity. 
My task for this project was to work with the client step-by-step through the branding process, but I knew it was crucial to start first by first understanding the Support Services' story, roots, and values. The client wanted to highlight how ACT (Amylyx Care Team) would shoulder the burden of patients relentlessly and empathetically by being middle-men (and women) for the patient with either their insurance providers or their doctors. 
Using this story as a stepping point, I created a range of logos for the client, guiding them through the distinct storytelling in each one. From there, we worked together to refine and narrow down one logo, and I created Look & Feel options of how this program could be brought to life visually.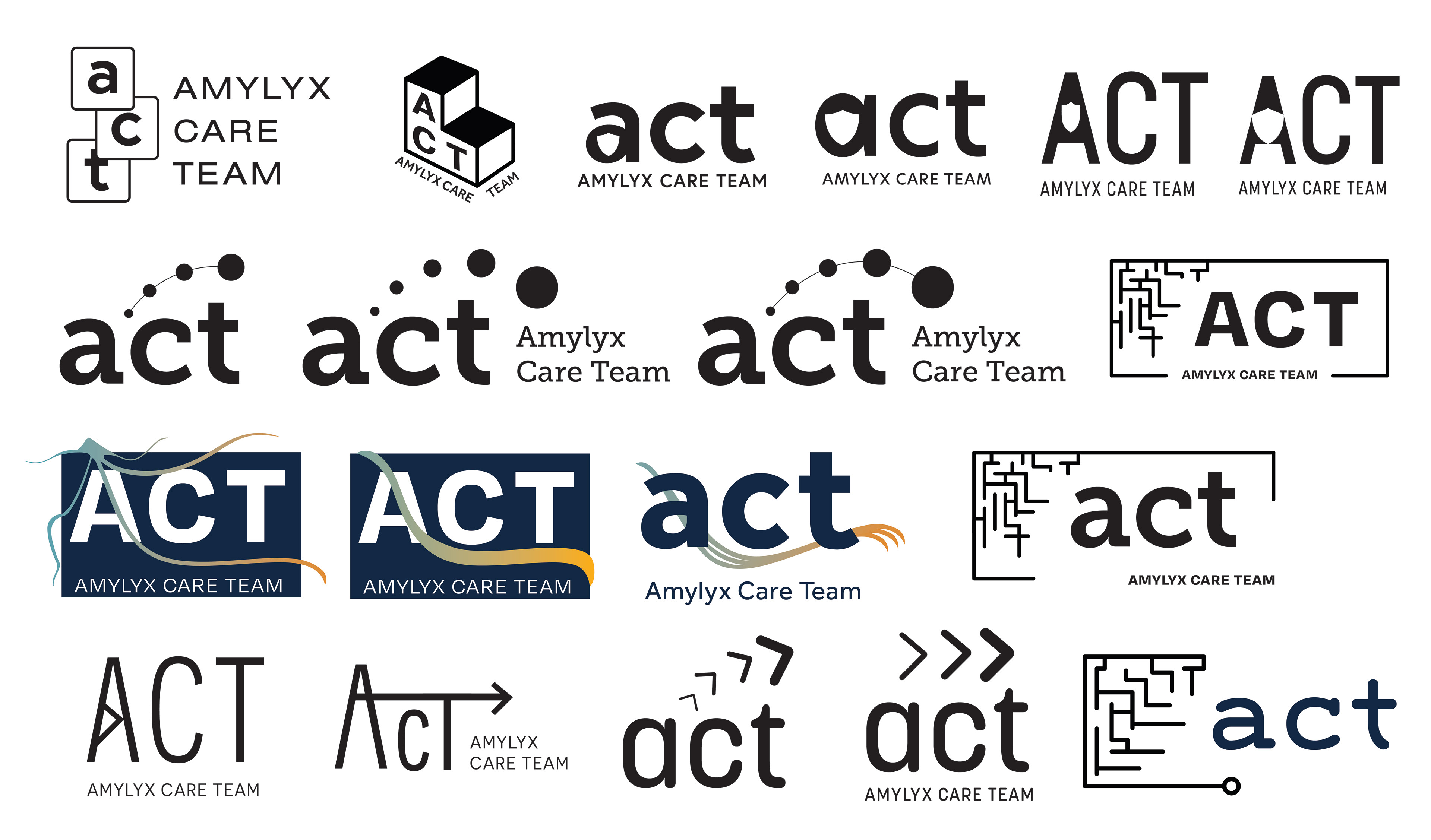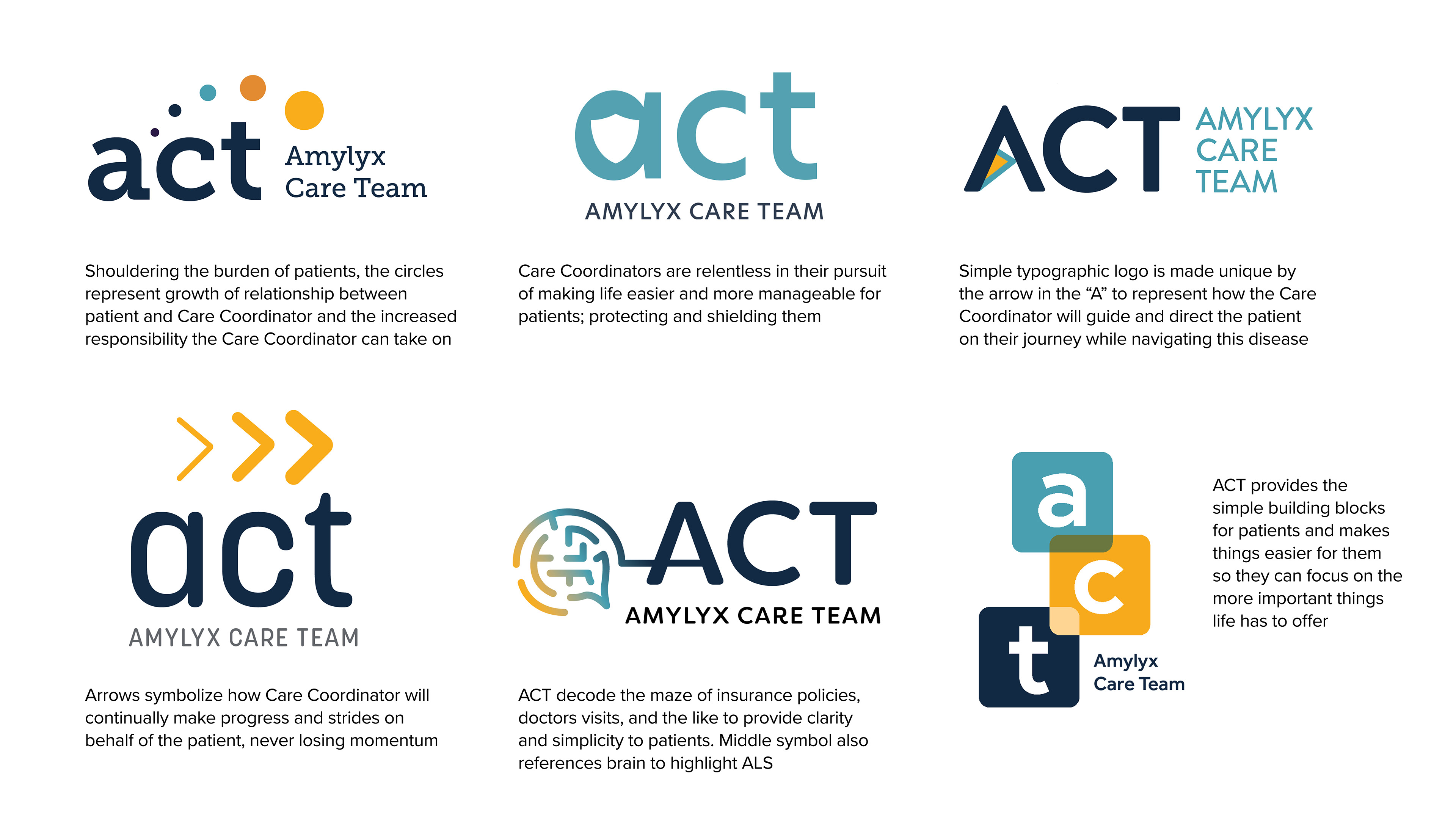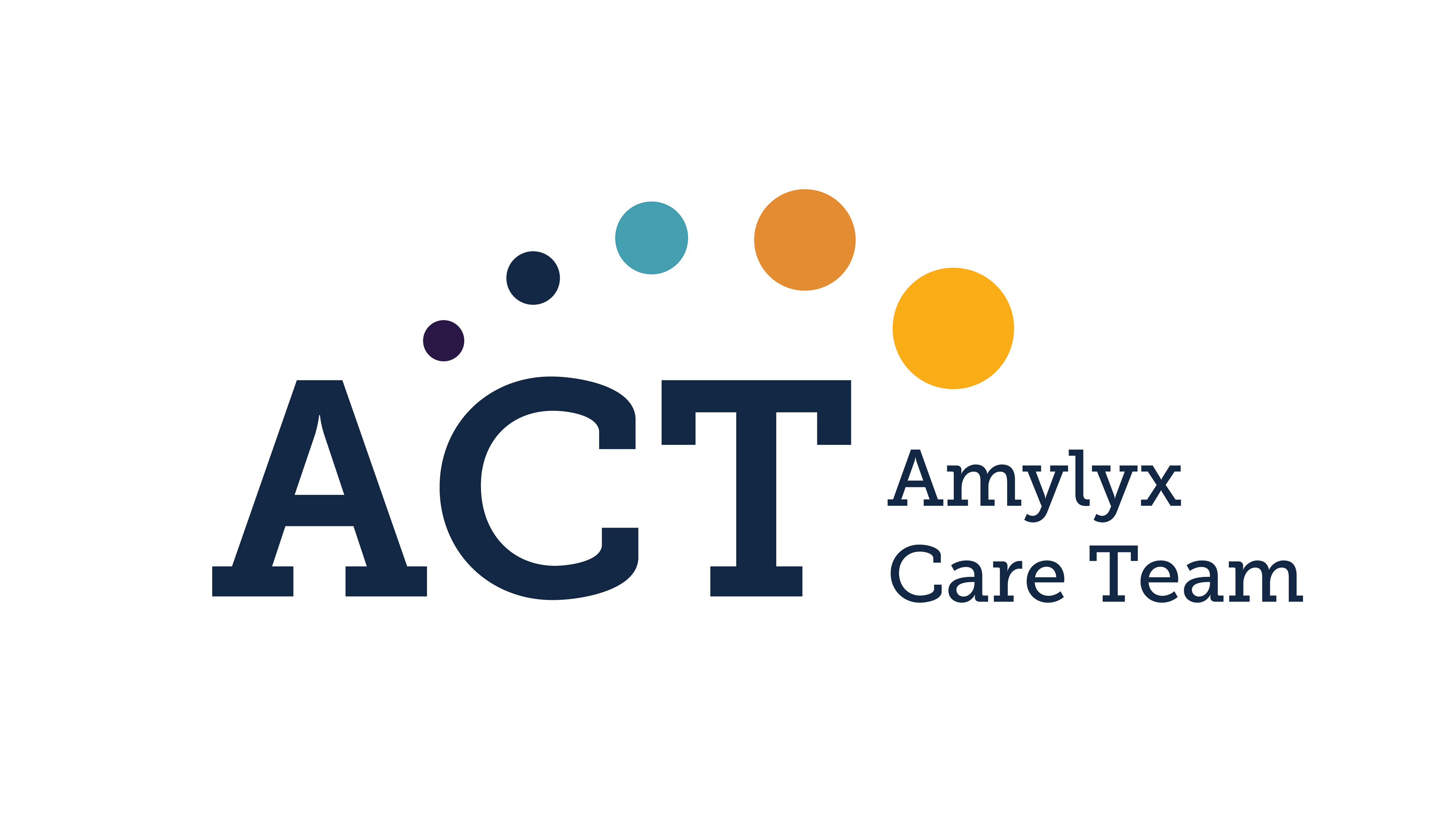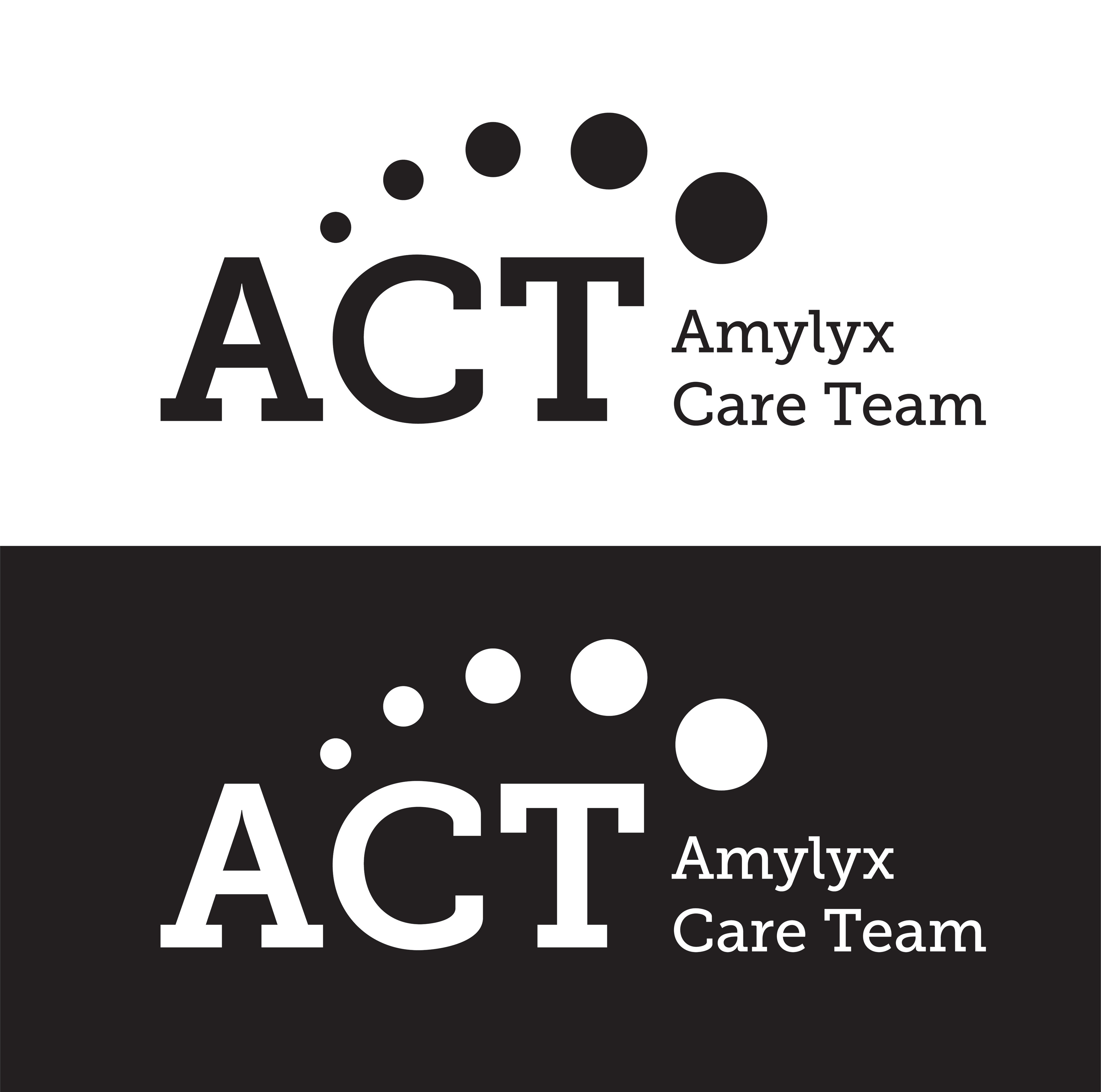 Brand identity moodboards
Using the logo I created for ACT, I then began working on Look & Feel options for the client about how this branding could come to life. For all moodboard options, I wanted to play off of the circles in the logo and use them in unexpected ways as brand assets to highlight patients and care coordinators.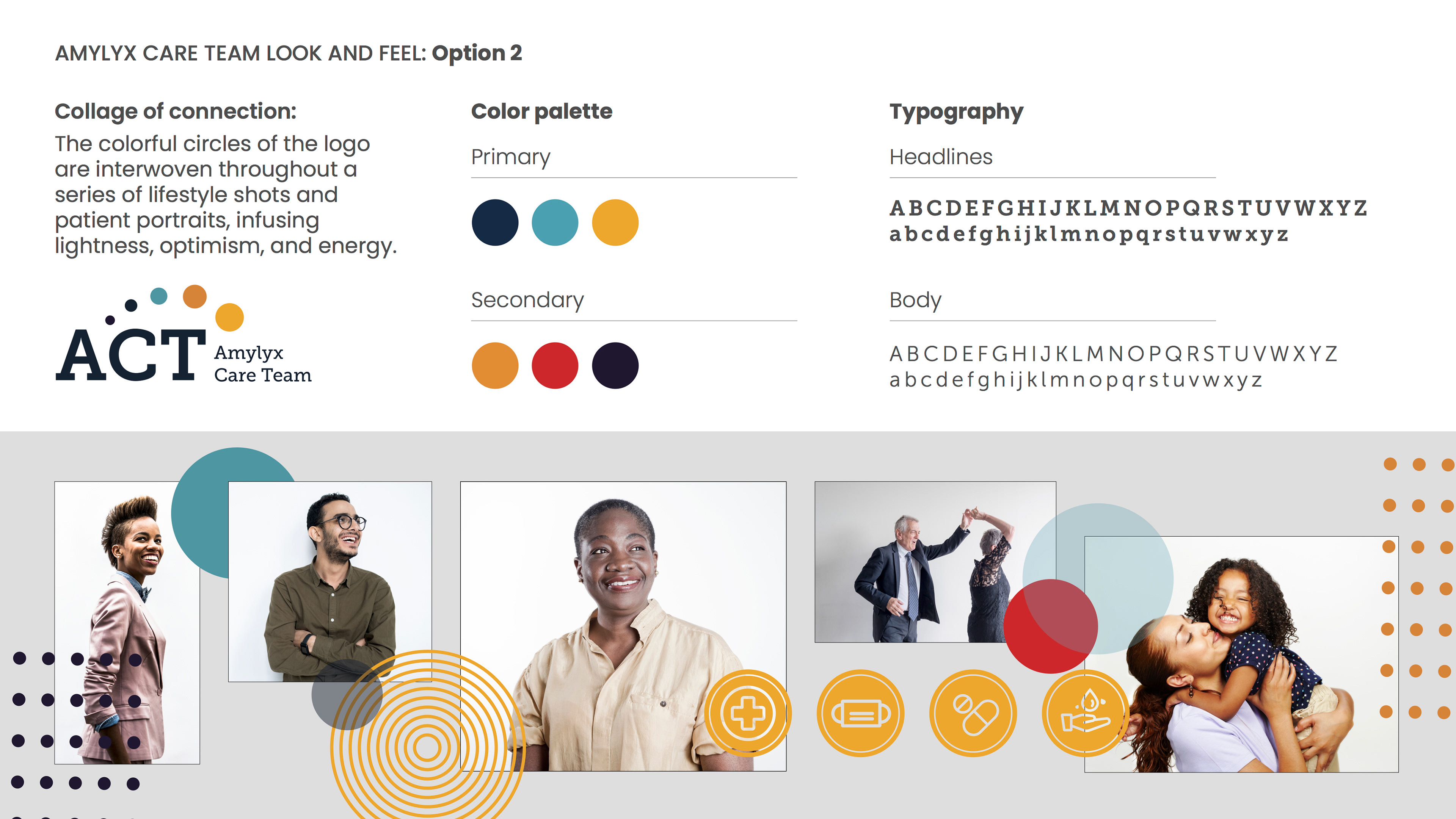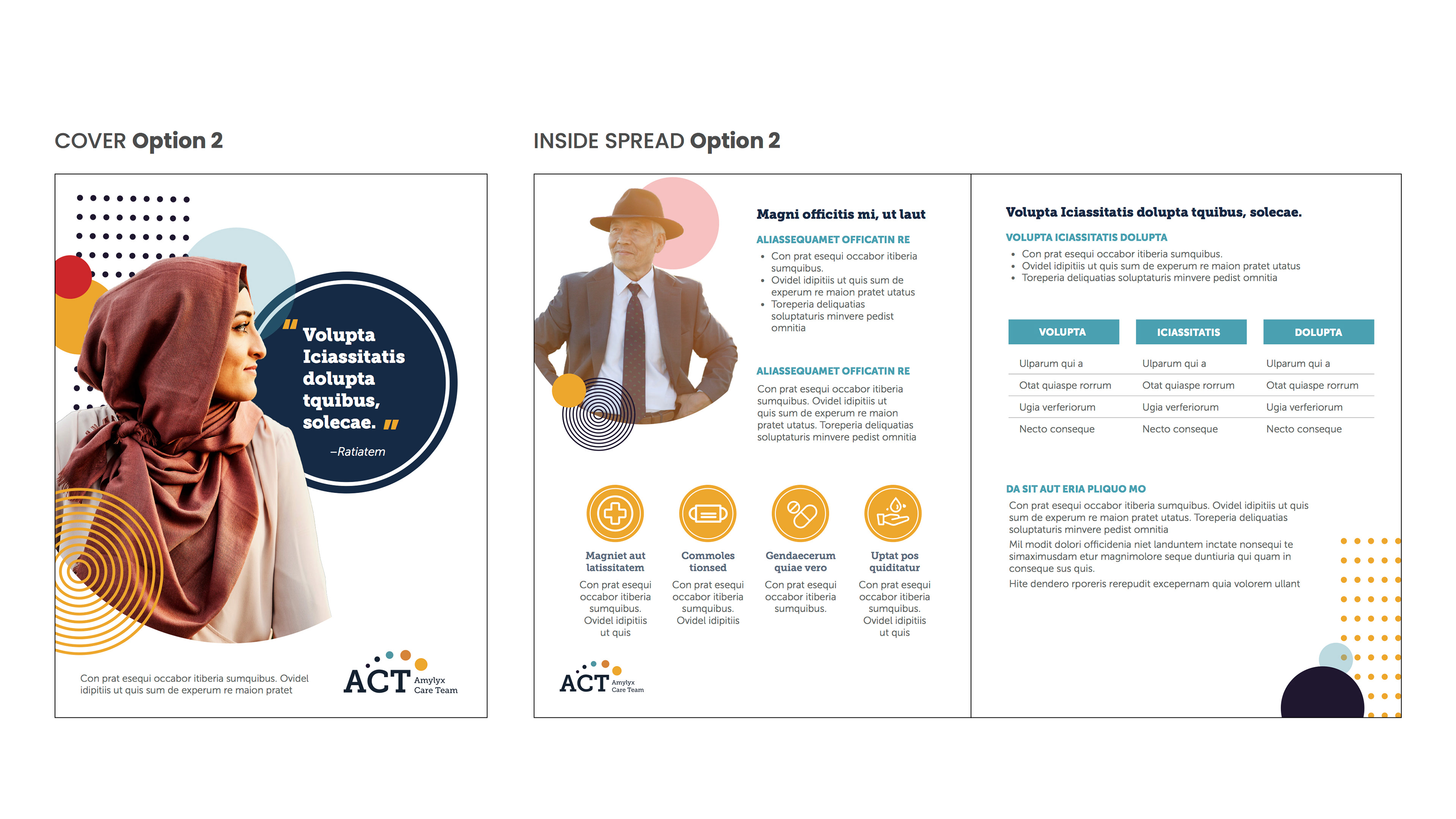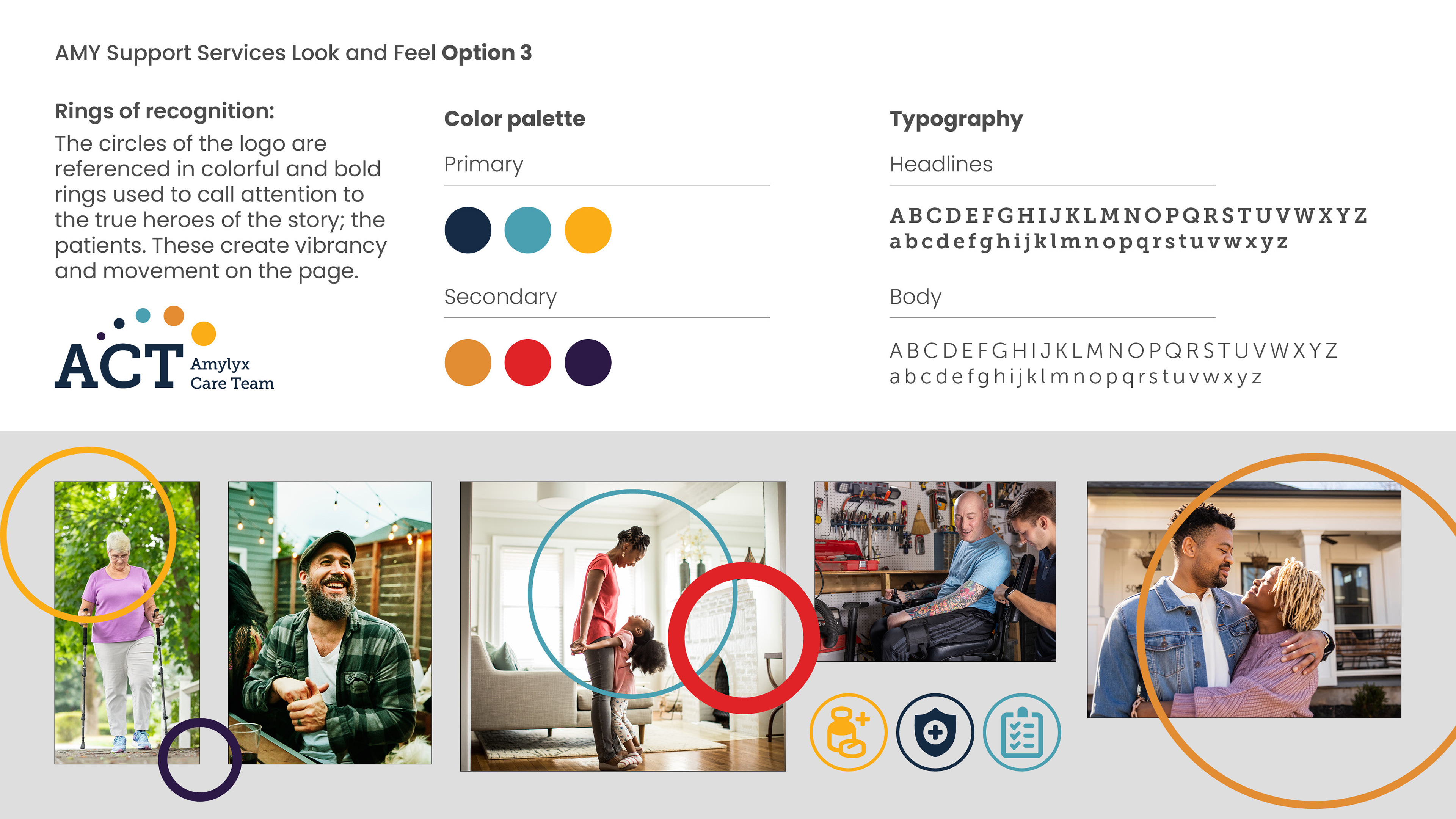 Finalized Brand Style Sheet
Using the client's selected moodboard as a stepping point, I created a style guide for all future ACT branding assets.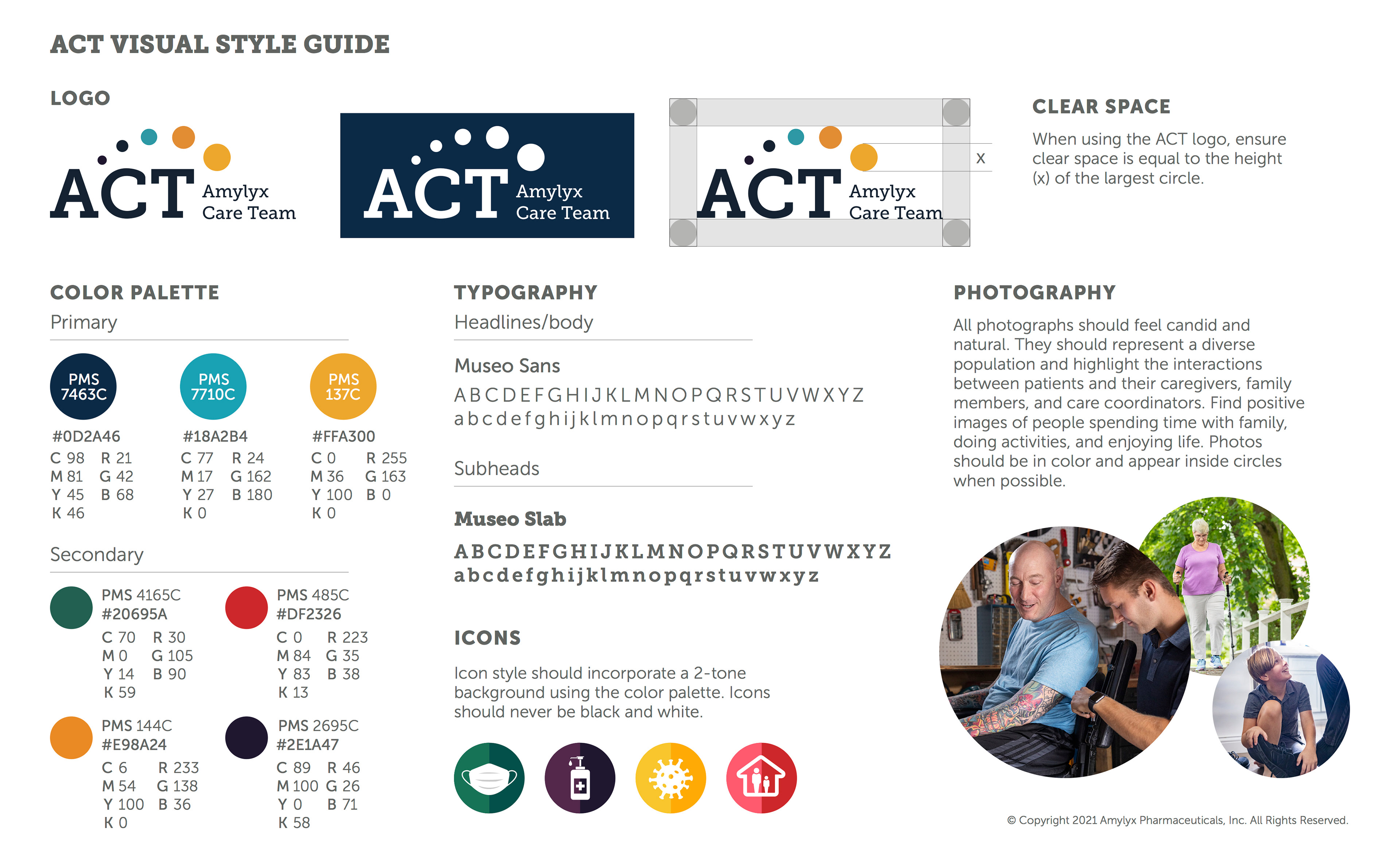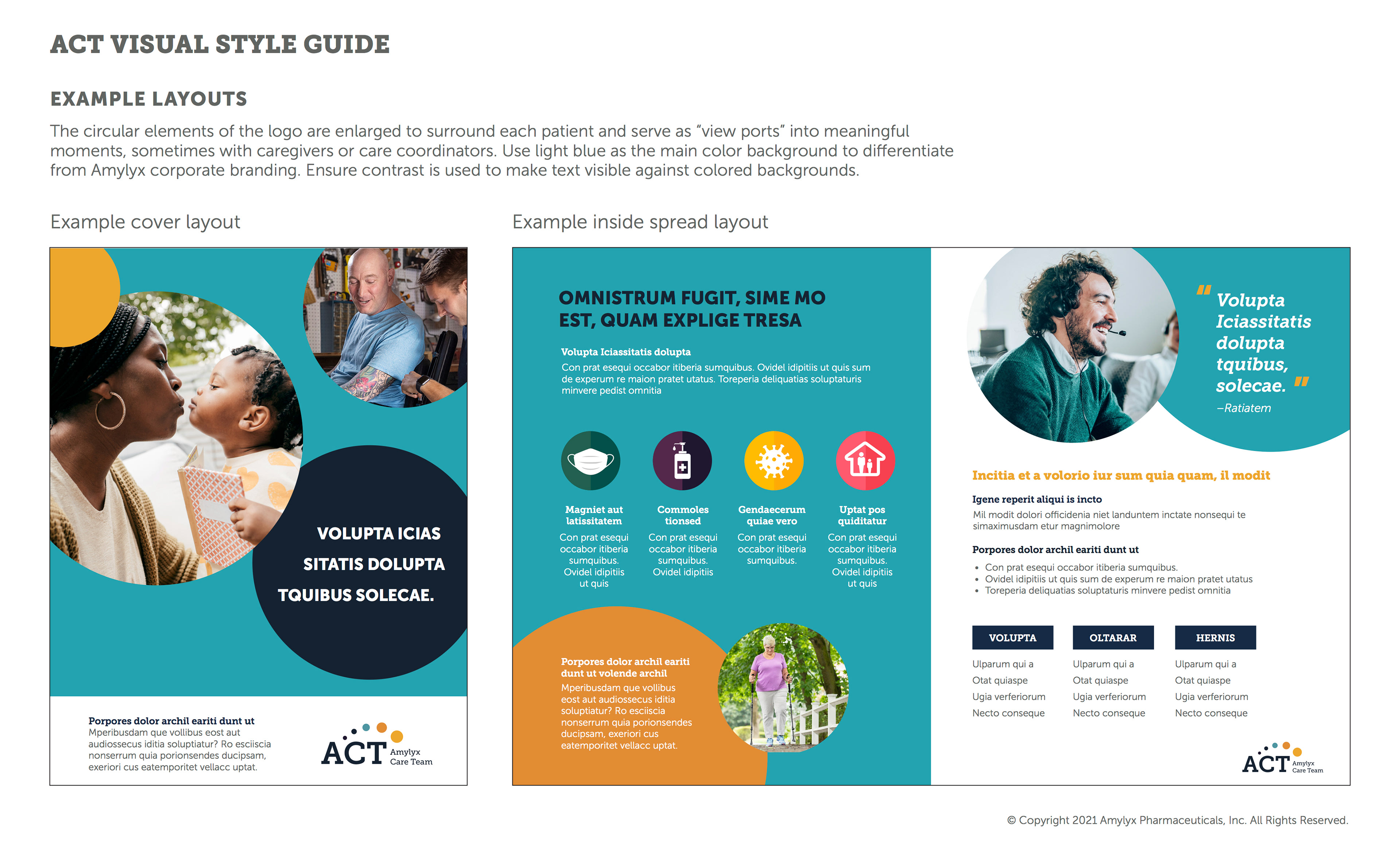 Brochure Execution
Following the brand guidelines I had created, I designed a four-page brochure for new patients seeking support and assistance from the ACT program. Certain sections, such as the quote or URLs needed to be left as FPO (For Placement Only) so they could be updated and changed based on region or country. The goal of this brochure was to create an inviting, friendly, and caring first impression for new patients while still being informative and instructional.